2013 3rd Ave Kite Race Series - Course Racing


3rd Ave Kite Course Racing - June 19th 2013, Wednesday

Photo

The introductory race to 3rd Ave Kite Race Series will be held June 19 2013, between Coyote Point Harbor and Mariners Point Golf Center. Preliminary meeting and launch point will be 3rd Ave Lower launch. There will be post-race Snack/Food and drinks for everybody involved.

Volunteers needed - please contact e3rdavekite@yahoo.com for info.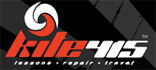 © 3rd Ave Kite • All Rights Reserved • e3rdavekite@yahoo.com